STANDARD OF X-RAY SYSTEM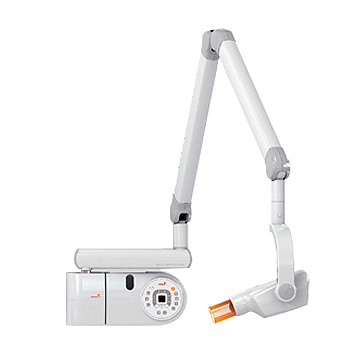 STANDARD X-RAY SYSTEM, ESX Series
DC type high frequency intraoral x-ray system
Intuitive & easy to use operating panel
Smart & reliable design for easy & steady use
Automatic & optional capture setting
Support both of film and digital sensors
Flexible installation (Wall type)
SPECIFICATION
Dimension
[W X H X D]
205 X 140 X 85mm[Wall type]
Input Power Supply
220V± 10%
Focal Spot
0.8mm
Tube Voltage
65kVp
Arm Length [option]
450,600,900mm
Ancode Current
5mA
Operation Time
0.08 - 1.5 sec
Total Filtration
2mm Al
Operation Temp
10-40˚C
Operation Humidity
30-75% rH
Weight
23.8 kg [Wall type]
* The specificaltions are subject to change without prior notice.
DIMENSIONS
WALL TYPE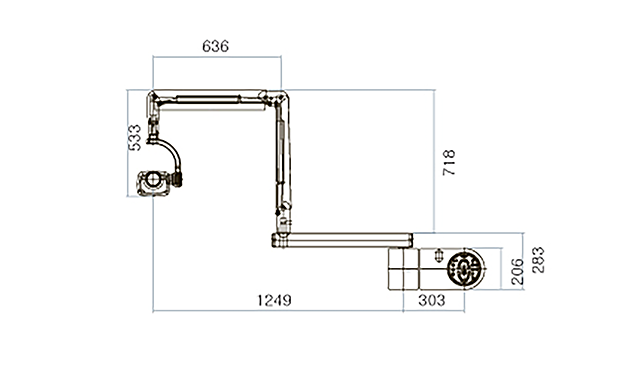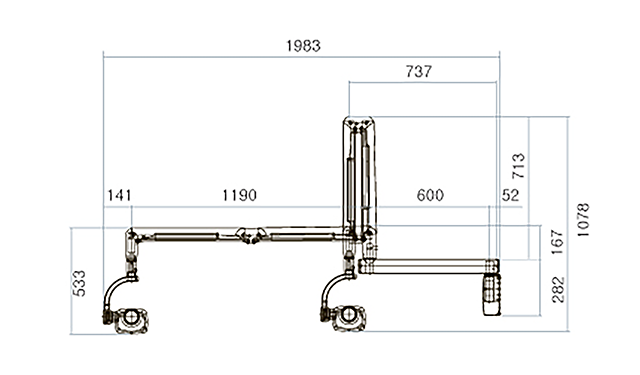 AN INTRAORAL X-RAY IMAGING SYSTEM WHICH OFFERS SAFETY, RELIABILILTY AND GREATER FUNTIONALITY
Secure Clear Image
ESX, our standard X-ray system provides higher diagnostic value with superior image quality for dentist via precise & advanced intra-oral radiographic techniques.
Especially the DC type - high frequency intraoral X-ray system secures improved image quality compared to existing AC equipment.

Intuitive & easy to use operating panel
Straightforward process for image capture with intuitive Icons
Set sensor type, patient type, tube voltage, exposure time and capture area.
Automatic & optimal capture setting
The capture condition can be controlled easily according to the capture area and patient condition in order to realize an optimum image quality based on diagnostic needs. The settling values can be automatically or be manually set.
Smart & reliable design for easy & steady use
The smart design of the x-ray tube head rotates in a circle and can be smoothly aimed at any diagnostic imaging position. Furthermore, the strong and durable arm structure secures accurate images and simple positioning.