Vatech Announces 1Q Fiscal Results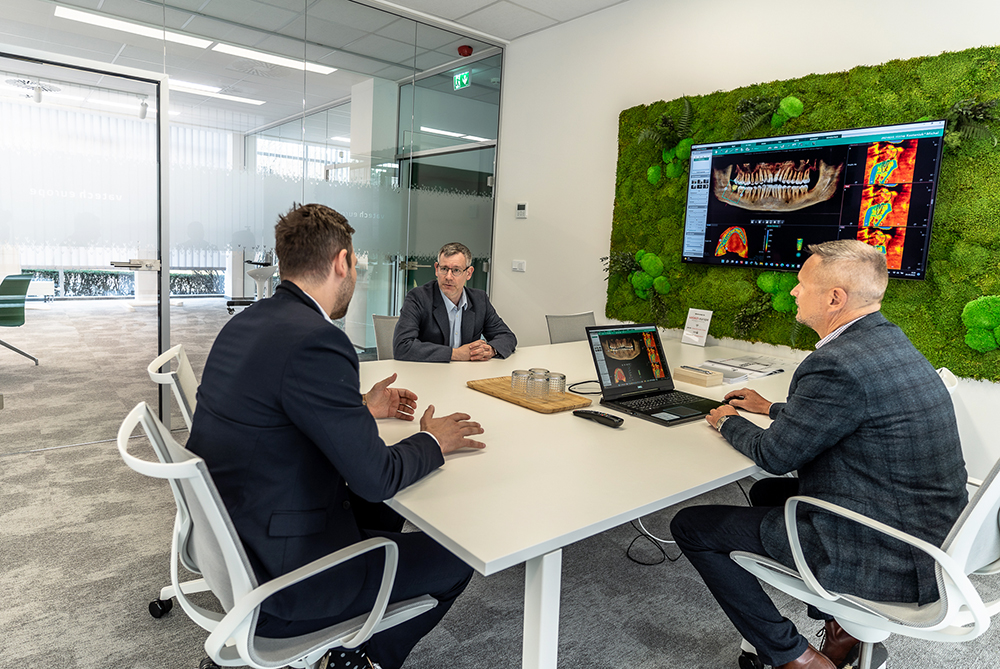 - Q1 sales and operating profit recorded 86bn KRW, 15.2bn KRW
- Sales in Europe increased by 27.3% compared to Q1 2021
Vatech, a global leader in the dental imaging market, announced its 2022 Q1 fiscal results, with 86bn KRW revenue and 15.2bn KRW operating profits. Compared to Q1 2021, revenue and operating profits increased by 14.6% and 16.6% respectively. Net profit recorded 15bn KRW with 2.1% increase compared to the same period Q1 2021.
The sales distribution by region was even, with 31.7% in Europe, 23.5% in the US, 22.6% in Asia (excluding South Korea). Sales in Europe increased by 27.3% compared to Q1 2021 holding a dominant position in the market.
EzRay Air, a portable X-ray device, which is CNT Tube applied for the first time in the medical field, has become a chart-topper everywhere along with diagnostic equipment. Vatech's new intra-oral scanner has been warmly welcomed by the market and has shown a continuous increase in sales.
Vatech lunches Vatech A9, an entry-level CT and Green X, a premium-level CT sequentially by country this year. In addition, the company tries to expand new products for digitalization in dentistry including zirconia, a dental prosthetic material and intra-oral scanners. The company continues to discover new growth engines through mergers and acquisitions.