The 5th VATECH Global Summit at Suwon City
-
The first gathering of presidents took place at Incheon, Korea.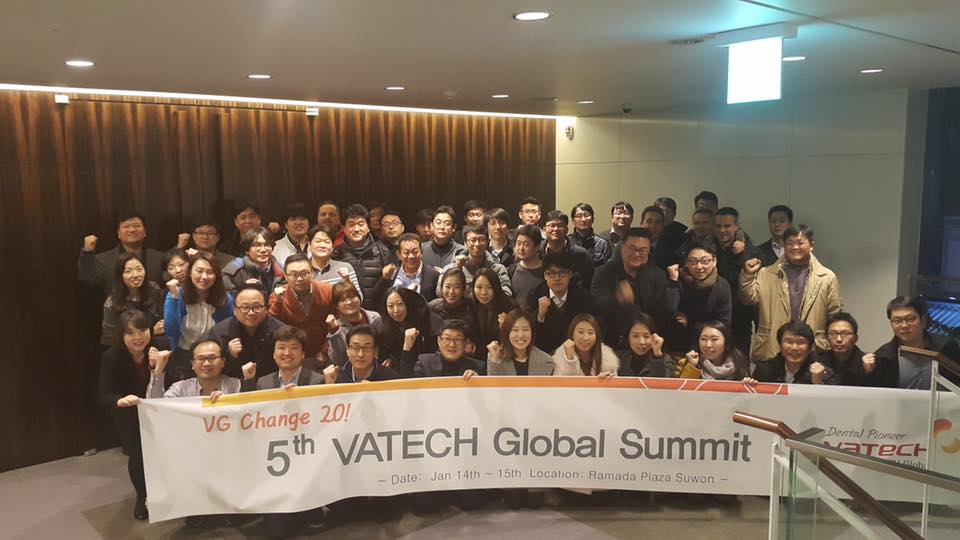 Subsidiary presidents from 11 different countries gathered for this meeting on the 14th to 15th of January, 2016.
The program of events included the 2015 sales review and the 2016 new product launching introductions.
Especially at this event, exclusive meeting of customer service team was individually undergoing as summit. That is to provide the best service for our customers and meet the goal of our company.
If we are not the best in the market, it will be difficult to support you to succeed in the market.
For our mutual growth, we need to be the best to support you to be the best.
And also you need to be the best in the market in long-term.
Representatives of each overseas subsidiary spoke about their market's situation and sales know-how in their respective markets.
Based on that time, they discussed about the detailed strategic plan of this year.
This is the 5th summit meeting. And this really became a regular event for VATECH Global.
For questions about this event, please contact us.
-