VATECH Global's Year-end party, Change up for 2015!
-
VATECH Global held its year-end party at the Hotel Novotel on the 26th of December, 2014.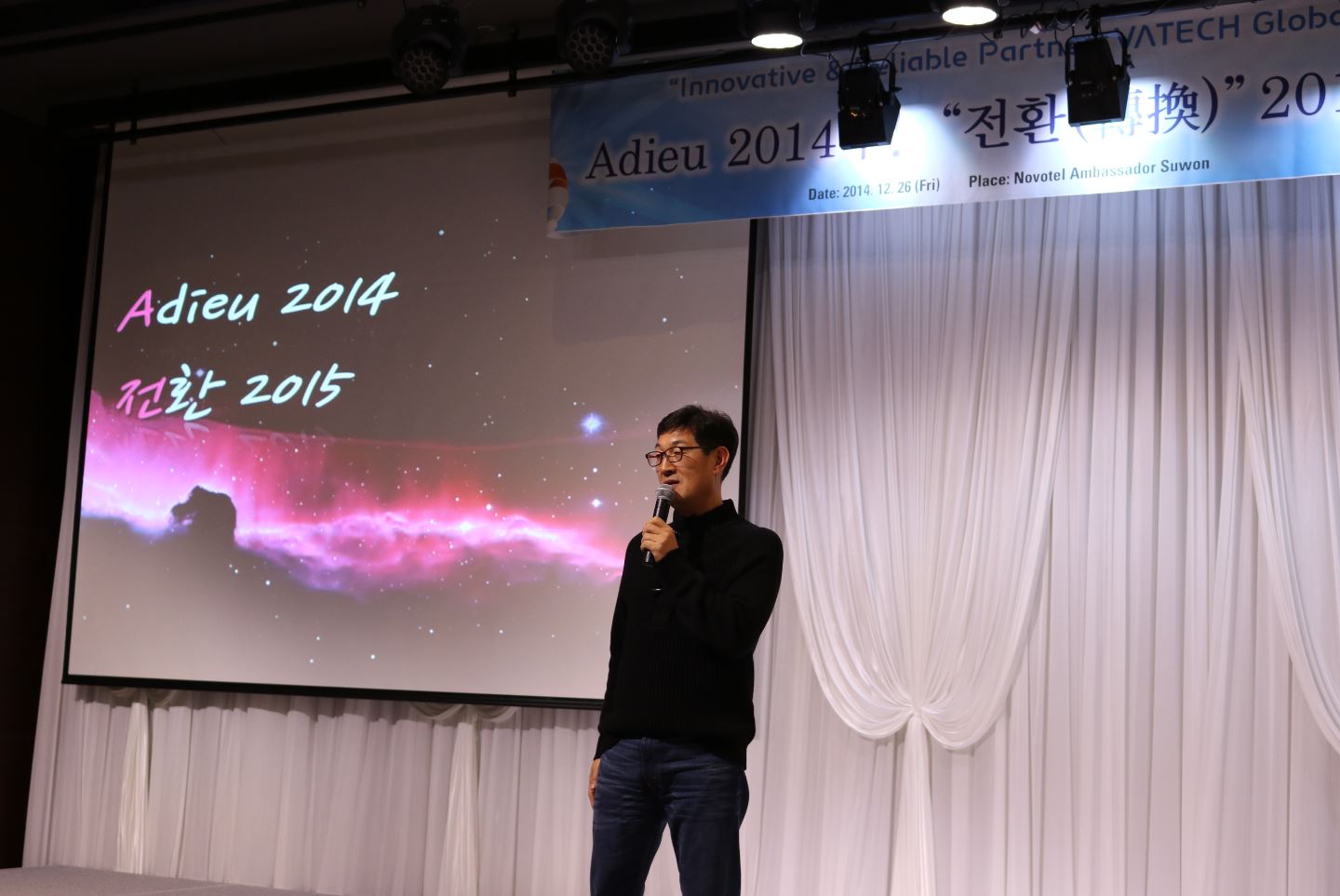 It is VATECH Global's tradition to celebrate its annual Year-end party as the company sums up the entire year's achievements.
In a speech to the crowd of VATECH Global employees, President Mr. Scott Park said:
"It is a pleasure, as always, to be here with you.
I am delighted to summarize all notable affairs of the last unforgettable year.
After much consideration of the company development during the last year, I have truly appreciated all the significant and valuable work that you have done for our success.
I am proud to be working with such nice and responsible people as you. Moreover, I am really happy to have collaborated with you all this year 2014. I hope we will gain a lot of new opportunities and be even more successful in 2015."
After the address, the presentation of awards and prizes for outstanding employee performances followed.
To see related video of this event, click on the following YouTube link:
http://www.youtube.com/watch?v=sJSSXhiP0ts&list=UU0h3Bxp11RsOJfySGLdNMqg
VATECH Global wishes you all a happy & prosperous 2015!
For inquiries regarding our events, please email us at [email protected]
-