Engel Institute Selects Vatech's Green CT for Implantology Program
-
The Engel Institute, a pioneer in providing unsurpassed mentoring and training for dental implantology, announced today that it has selected Vatech's PaX-i 3D Green as their machine of choice for their implantology program.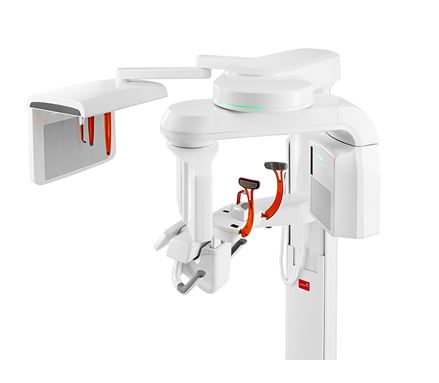 FORT LEE, NEW JERSEY - January 5th, 2014 -

"There were several reasons why I chose the PaX-i 3D Green," said Dr. Todd Engel, Director & Founder of the Engel Institute. "Initially, the green, eco-friendly perspective challenged me to look into what the machine was about. When I found out that all of the major components were still highly focused on image quality, ease of use, low radiation, and low scan time, I understood that this was the ideal device for my institute."

Vatech's Green CT line separates itself from traditional conebeam CT (CBCT) machines with three important qualities: ultra-low radiation dosage while still providing a clinically meaningful and diagnosable image, eco-friendly materials and assembly, and FDA clearance for pediatric use. With a Green CT, patients can be assured that they are receiving an ultra-low dose of radiation while doctors are obtaining exceptional radiographic images for their diagnosis.
As a leader in innovation in the digital radiography space, Vatech has developed a cutting-edge, highly sensitive, high resolution flat panel X-ray sensor, which allows the PaX-i 3D Green to capture clinically diagnosable CT scans, while lowering the levels of radiation from traditional dental conebeam CT machines. The main focus for this strenuous engineering, development and technology was to provide the world's first CBCT dedicated to image excellence as well as the consideration for the safety of our patients.

Vatech's PaX-i 3D Green has revolutionized the way dental CBCTs are manufactured by adopting comprehensive eco-friendly quality control measures. The entire manufacturing process was reworked to eliminate hazardous substances, such as lead and mercury, from the devices. Renewable energy sources were utilized during manufacturing to not only to lower the overall carbon footprint involved in assembling the PaX-i 3D Green, but also to lower the power consumption across the entire supply chain. Vatech's vertical integration of critical components, including the sensor technology, allows for higher quality control, increased pace of innovation, and ultimately greater value to the customer.
Vatech's efforts to lower the dosage of radiation in their CBCT devices have resulted in their FDA approval for pediatric use. "I have the responsibility to ensure that my students, colleagues and patients realize various risks that accompany radiation exposure and various imaging products," said Dr. Engel. "To know that Vatech has committed its Green CT products to ultra-low dosages of radiation gives me confidence and peace of mind knowing that we can provide the best possible care for the patient from the information obtained in each and every scan, without sacrificing image quality."
Vatech's PaX-i 3D Green is available through various dealers across the United States. For more information, please visit www.vatechamerica.com.

About Vatech America
Vatech is a leading provider of digital dental radiography products. As the US subsidiary of Vatech Inc., Vatech America is dedicated solely to innovative digital dental X-ray imaging technologies that aid dentists and ultimately help to improve the health of dental patients. The company is responsible for technological advances in recent years that offer every American dental practice, from small to large, endless possibilities to achieve higher standards.
-