AAO 2014 at New Orleans
-
VATECH America participated in 2014 AAO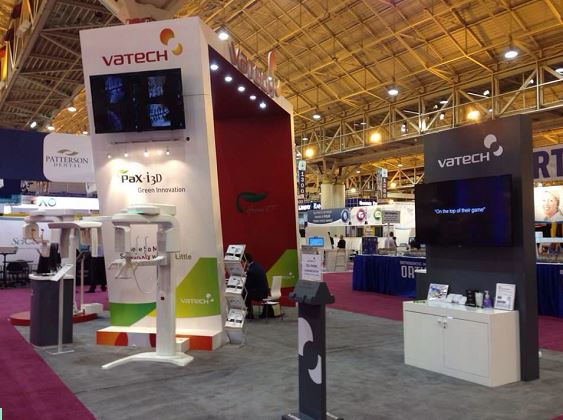 VATECH America participated in 2014 AAO(American Association of Orthodontists Annual Meeting) from 26th to 29th of April, 2014.
This event was held at Ernest Morial Convention Center in New Orleans, LA.
The scale of this event is similar to last year. Attendees are around 10,000 people including 3,000 Orthodontic Specialists.
As this event was specialized for Orthodontists, visitors were interested in specialized technology such as Low Dose, Short Scan time and so on.
Majority of visitors were aware of VATECH's special technology. For example, One shot Cephalometric system is equipped with PaX-i3D Green OP/OS model. One Shot Ceph can take an image within 1 sec , therefore, many orthodontists who deal with children were interested in this benefit.
Because less scan time can help them reduce motion artifact.
If you have any question about this event or our products, please contact us.
-