The 2nd VATECH Global Summit Meeting at Jeju Island
-
The 2nd VATECH Global Summit Meeting was taken place at a beautiful island "JeJu" in Korea.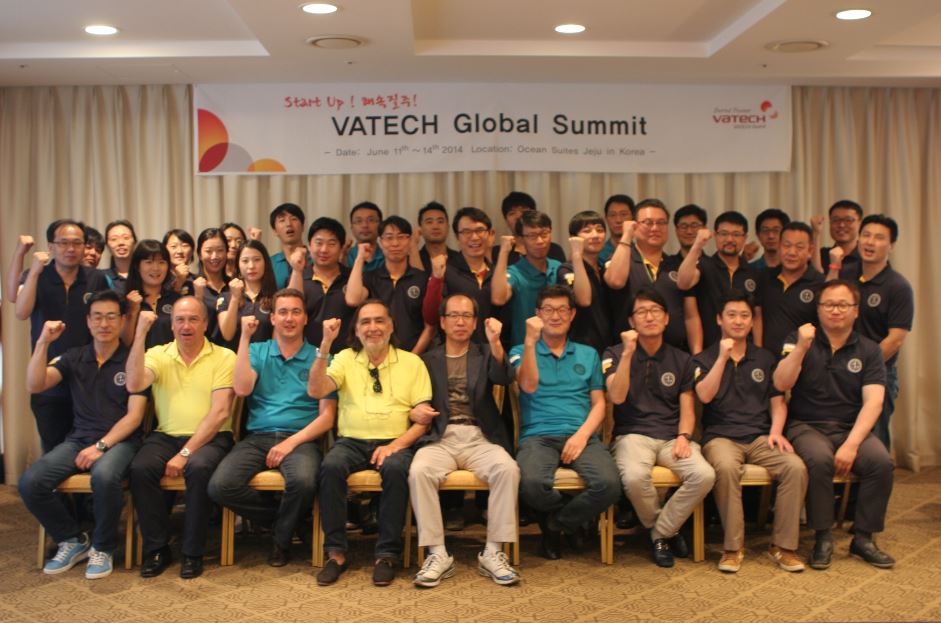 The 2nd VATECH Global Summit Meeting was taken place at a beautiful island "JeJu" in Korea.
Subsidiary presidents from 10 different countries gathered together for this meeting from 10th to 14th of June.
This event contains programs like '14 first half sales review and '14~'15 new launching product introduction.
Mr. Hani Kim, VG Marketing Team Head, lead the introductive presentation one by one.
Especially some products are totally new and advanced concepts, therefore, presidents were highly interested in those products. And following discussions such as brand naming were undergoing.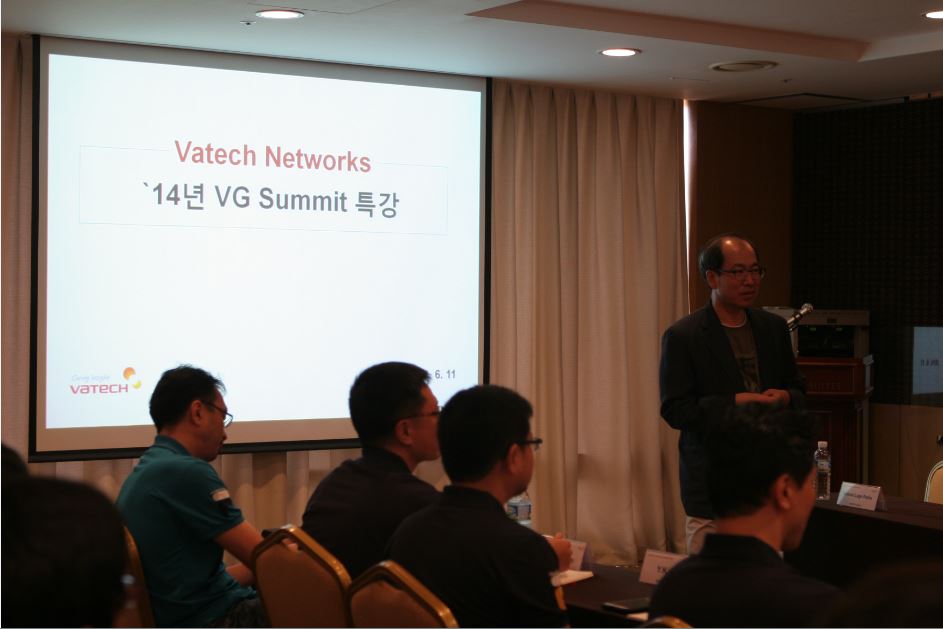 [Chairman is giving a speech]
After discussion about our business, Chairman Mr. Ro gave a special lecture.
All members shared the vision of VATECH Networks, "To be Global HealthCare Hidden Champion by 2017" and kept in mind this.
The most impressive part of this time in personal was "Be with VATECH which is the company I chose by myself". It probably boosted attendants' loyalty to the company.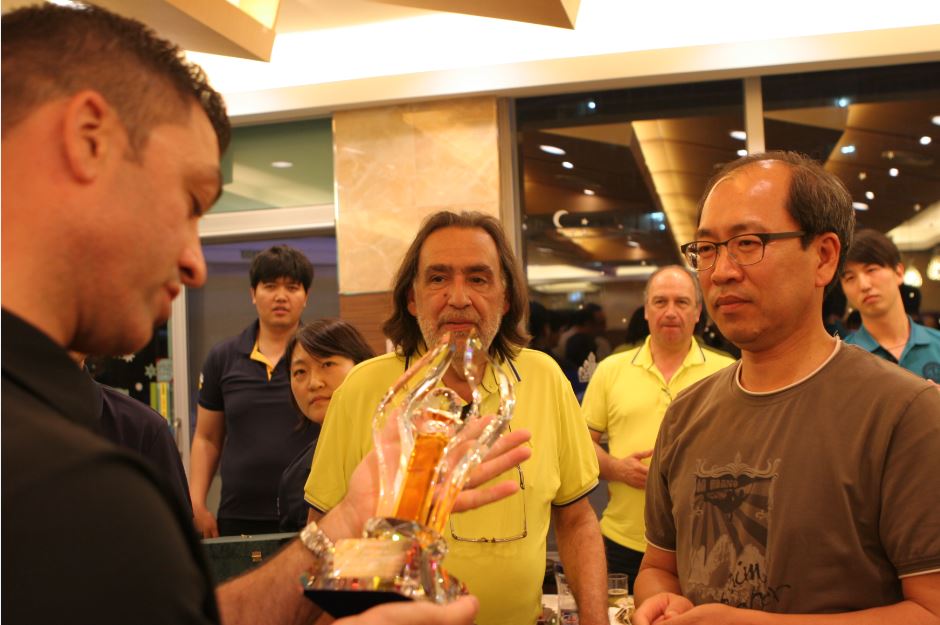 [Mr. Lou is delivering Appreciation Plaque to Chairman]
There was more special event at dinner time.
Executives and staff members became one mind, we prepared appreciation plaque to Chairman Mr. Ro.
Vice president of VATECH America Mr. Rou, read thankful address and president of VATECH Spain Mr. Jose delivered the plaque in person.
The last day of Summit was a free time to look around Jeju Island which is considered the best vacation spot in Korea.
Especially, Jeju Island is famous for rocks, wind and women.
We had a wonderful time in Jeju Island by visiting sight-seeing spots like Seopjikoji beach, Seongsan Ilchulbong Tuff and so on.
The funniest moment of this short trip was Korean traditional marriage experience.
One Korean bride and three American grooms looked funny but made special memory to all of them.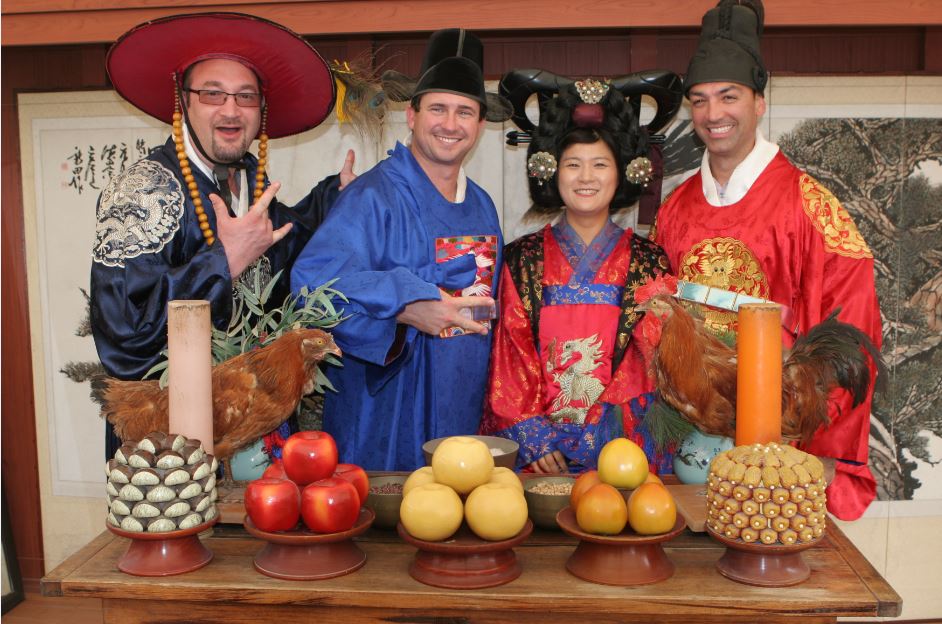 We expect where the 3rd VATECH Global Summit Meeting will be taken place.
We took thousands photos during summit but can't share all of them.
But DO NOT WORRY, you prepared video for you and you can find our pictures through video.
If you have any question about this event, please contact us.
-