The 9th Annual VATECH Photography Contest
-
VATECH Networks are holding the 9th annual VATECH Photography Contest from June 24 until August 7.
The theme of this year's contest is "Your Story on the trip"
Over 300 photographs are entered every year from employees. Some VATECH Members had already entered their photos to share their stories.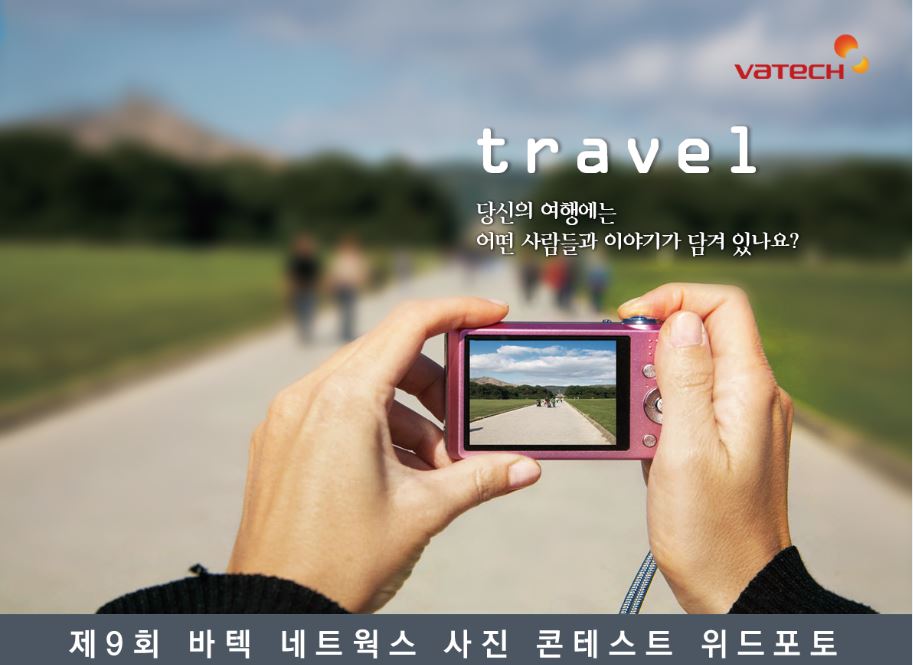 The purpose of this event is the same as our philosophy.
"Our purpose as an enterprise is to pursue and achieve solid, sustainable growth in key global markets based on continuous technological development and service innovation.
This will create secure, fulfilling jobs for our members that will enhance the quality of their lives."
Winners will be announced at the end of August, 2014. Photos submitted will be judged on composition, creativity, technical quality and impression.
Tickets to Jeju Island which the 2nd Summit was held will be given to the winner.
The winning photos will be shown on the wall of VATECH Networks' building in this year.
We look forward to seeing your photos soon.
If you have any question about this event, do not hesitate to contact us.
-