Dentistry Show 2014 with VATECH UK!
-
Dentistry Show 2014 with VATECH UK!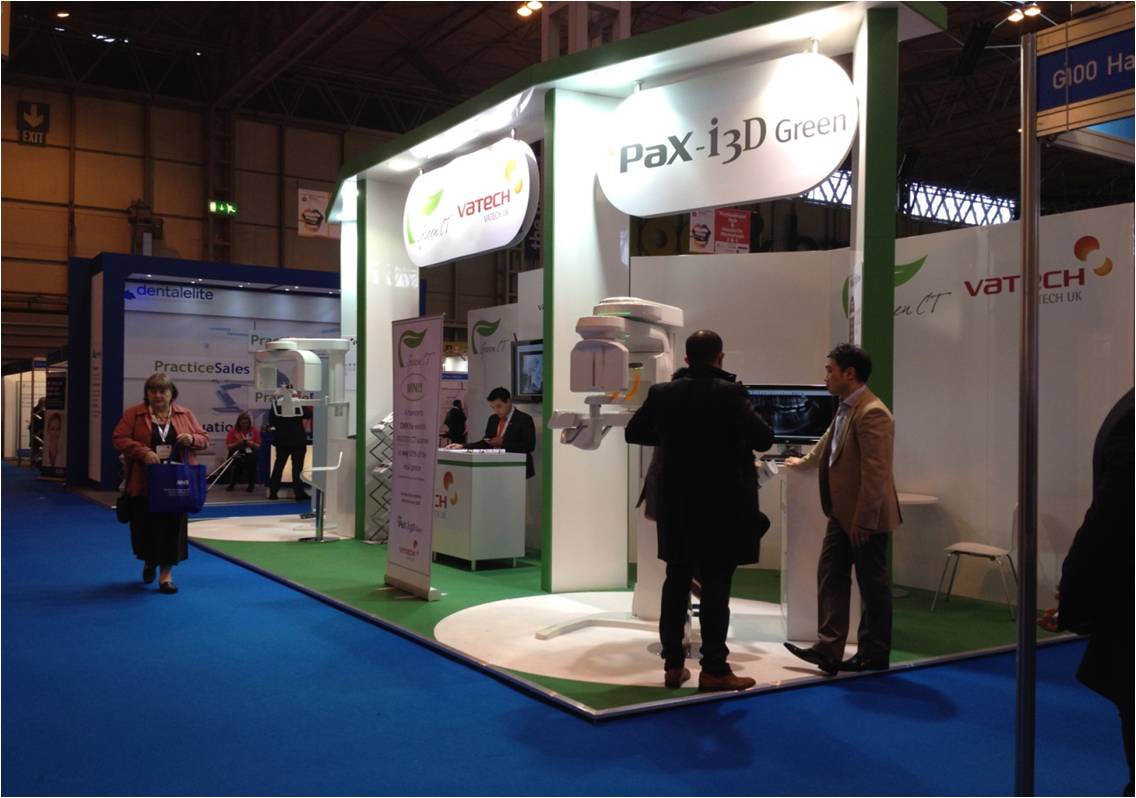 Dentistry Show 2014 was held at Birmingham - United Kingdom from 28th Feb to 1st Mar, 2014.
About 7,000 Participants were at this event. This number is 9% higher than last year.
Various conferences were held at 12 different locations. At the exhibition hall, some sampling events were ongoing by many companies and visitors enjoyed
VATECH UK ran a booth and displayed the latest models, PaX-i3D and PaX-i3D Green.
At our booth, some professionals asked for specific information of brand-new CBCT.
The booth was decorated under "Green" concept as our slogan is Green Generation. As a result, the main interest of visitors was the "Meaning of Green".
To get more information about VATECH UK, please visit http://www.vatech.uk.com/
-