VATECH Taiwan participated in 2014 北市牙展
-
VATECH Taiwan participated in 2014 北市牙展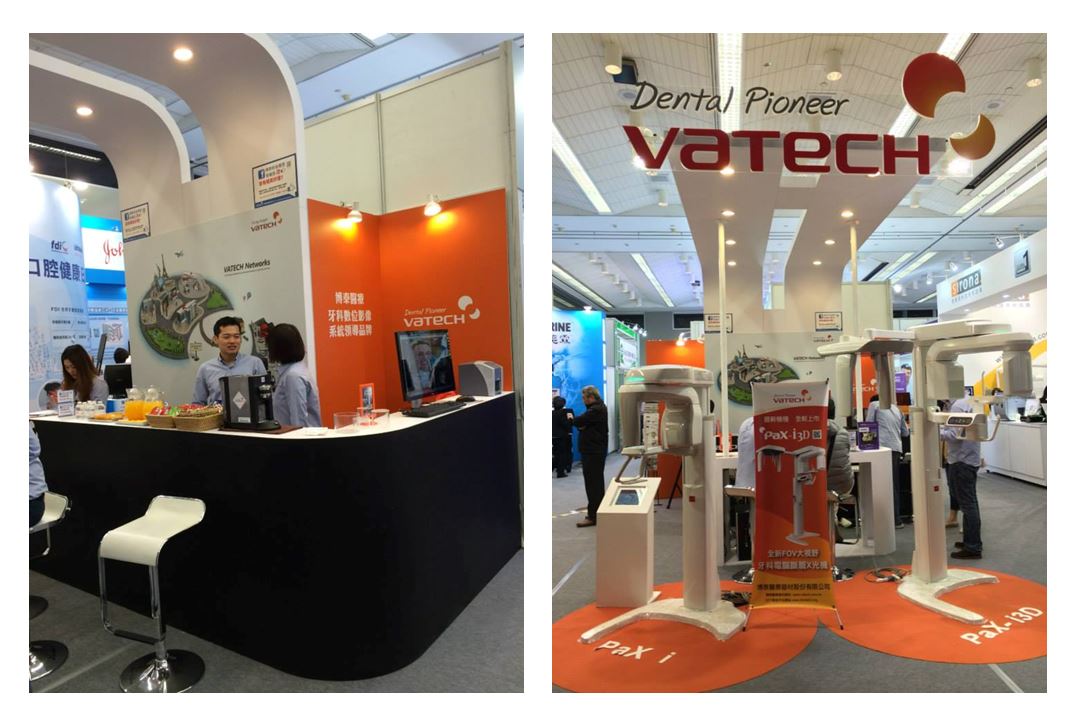 VATECH Taiwan ran a booth at 2014 北市牙展 from 22nd to 23rd of March.
As this event was held at weekend, the participants of this exhibition was around 1,800
VATECH's booth is located at the front of entrance, therefore, visitors could find our booth easily.
At the booth, PaX-i and PaX-i3D SC were displayed.
All members from VATECH Taiwan wore blue shirt and jeans to communicate with visitors more causally and freely. This strategy would make visitors feel familiar to our members.
Any Dental events in Taiwan, please find a person with VATECH logo on the shirt. He/she might be very friendly and willing to help you with any questions.
If you need any information about our product in Taiwan, please visit http://www.vatech.com.tw/.
-