Vatech creates an Education and Culture Centerin Vietnam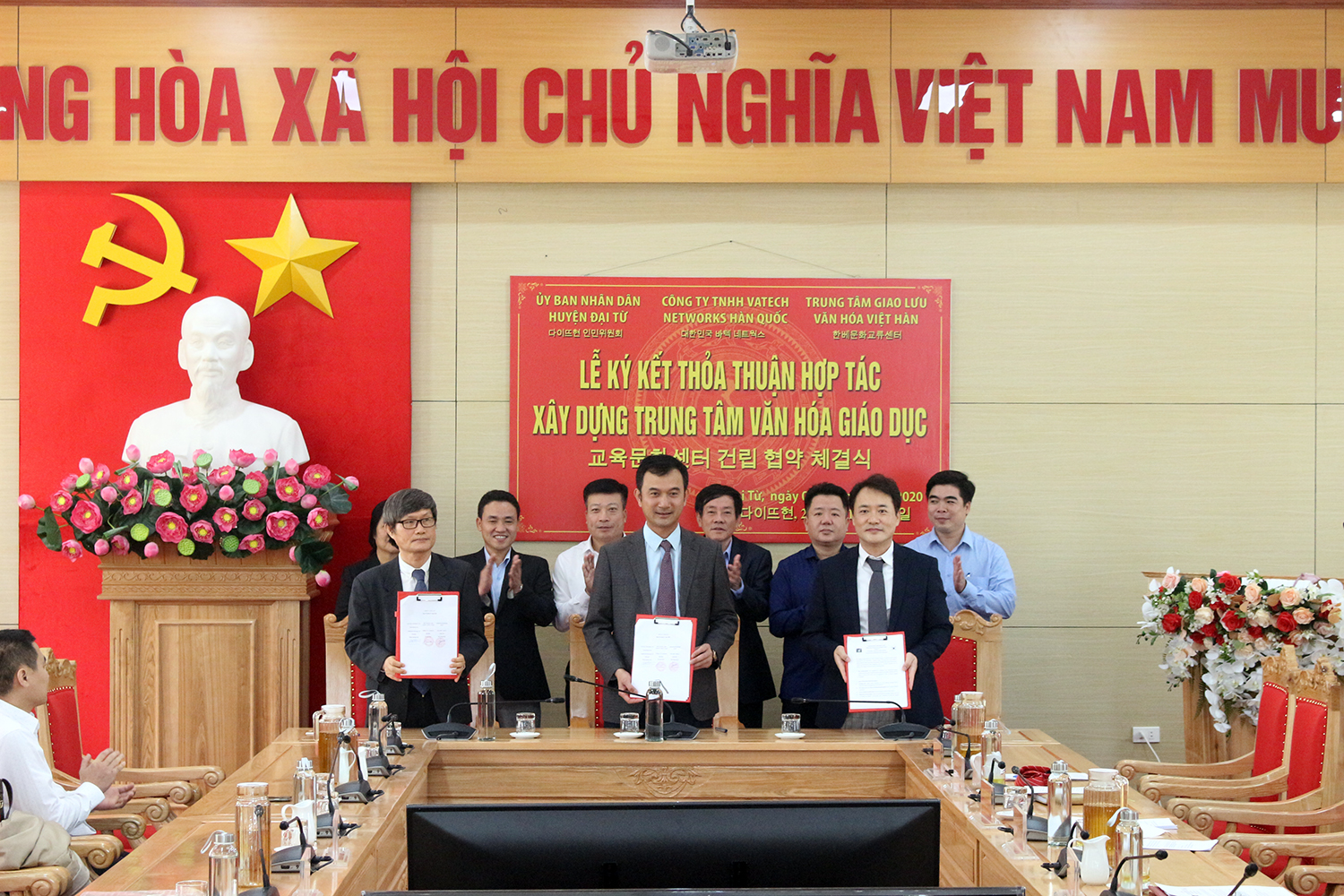 Vatech which has Vatech and Rayence as affiliates, has signed an agreement with the People's Committee in Huyện Đại Từ, Thai Nguyen, Vietnam, to build an Education and Culture Center.

Vatech Networks has designated Huyện Đại Từ district as a win-win region in 2019, and is conducting education sponsorship, medical support, and self-sustaining infrastructure projects.

Vatech Networks and the Huyện Đại Từ district has agreed to build an Education and Culture Center, which will play a key role in the project, within the grounds of Tân Tây Elementary and Middle school. The site is approximately 495 m² and the building will be approximately 396 m² in floor space, with two stories. The construction project was launched with the agreement ceremony and is set to be finished by May 2021.

The Education and Culture Center is consisted of a library, a study room, a community space for local community education as well as a treatment space for medical volunteer work. This is to provide various self-development programs for the local community and students that goes beyond physical space. It is anticipated that this will provide the local community with opportunities for a better life.

This center fund is even more meaningful as it was a contribution from Vatech Networks employees' fundraising program.

Vatech Networks conducts various activities to support the growth of Huyện Đại Từ starting with the establishment of the Education and Culture Center. It is also planning scholarship programs for educational opportunities, support for medical treatment expenses for low-income families, and volunteer work in medical treatment. Furthermore, in order to help Huyện Đại Từ's economic independence, Vatech Networks is planning a green tea processing project that will result in more job opportunities. Also, there are plans to expand social contribution projects in which Vatech employees participate together, so that the true meaning of a win-win situation will continue.