IDEM 2018, Vatech painted the largest dental exhibition in Asia 'Green'
IDEM 2018, Vatech painted the largest dental exhibition in Asia 'Green'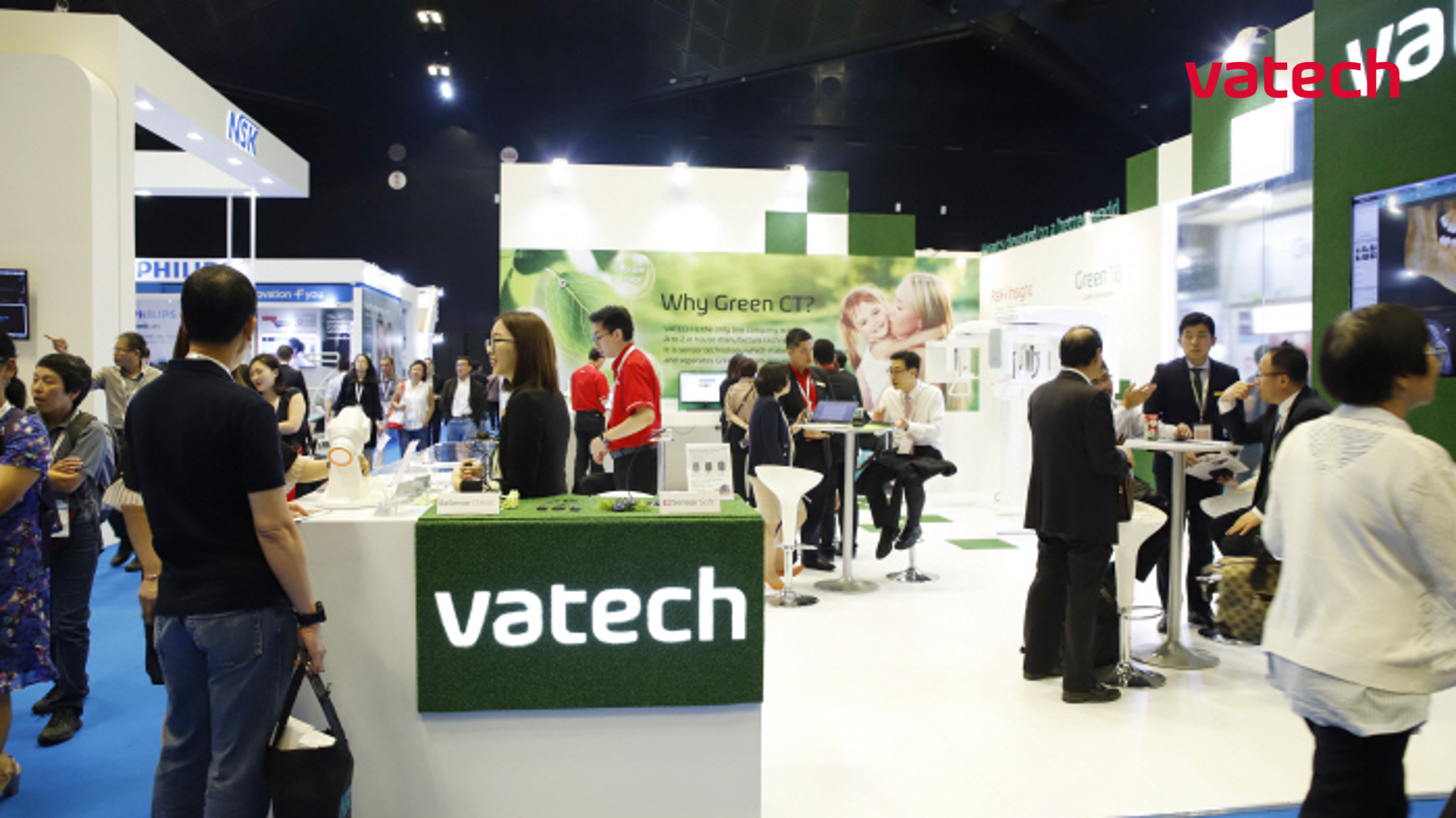 Vatech Co,. Ltd., a global dental imaging company, participated in the International Dental Exhibition and Meeting 'IDEM 2018' held in Singapore from April 13 to April 15 and showed their unique concept products to the global customers.
IDEM is the largest dental exhibition in Asia held every two years in Singapore. IDEM 2018 was home to more than 550 dental imaging equipment companies in 80 countries and about 9,000 dentists and dealers. In particular, the proportion of Indonesian customers accounted for the second largest share after Singapore.

In this exhibition, Vatech solidified its position as a leading company in dental field with their own concept 'Green Vatech'. 'Green' means a totality of customer satisfaction such as 'Innovative Technology', which improves the accuracy and efficiency of the diagnosis, 'Low dose' which reduces the x-ray exposure to the patient by up to 75%, and the 'Stressless SW', which can be used easily and conveniently.
According to this concept, Vatech introduced 'PaX-i Insight', called innovation in 2D, that provides 41 panoramic images in one scan and 'Green16', a 3D product that acquires high-quality images at low dose in 4.9 seconds. Especially, the Dental software 'Ez3D-i 5.0', which is equipped with the world's first 'Quick Segmentation' function that recognizes and separates major structures (teeth, bones, etc.) of images, received lots of attention.

On the first day of the exhibition, Vatech also held a guest invitation "Vatech Night" at the Conrad Hotel in Singapore. VATECH's new technology was shared with more than 120 customers from 20 countries including Australia, Japan, Vietnam, Malaysia and India. Vatech currently has a largest market share in Southeast Asia, including Vietnam, Philippines, India and Indonesia.
Kim Sung-joon, head of the overseas business division of Vatech said, "The Asia-Pacific market is a very promising market that accounts for 20% of Vatech's sales. Although the maturity of the dental market is very different from country to country, it is possible to implement a localization strategy due to our innovative technologies and products. We will get stronger as a No.1 dental imaging company through continuous customer invitations and strengthened education manager system by country."