VATECH at IDS 2017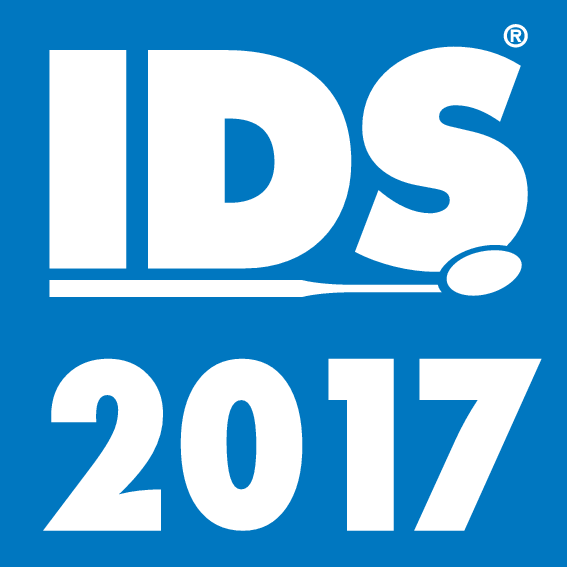 IDS 2017(International Dental Show), the biggest dental show, had been finished successfully.
According to the press release from Koelnmesse, more than 155,000 trade visitors from 157 countries attended the leading global trade fair of the dental industry. This corresponds to a 12 percent increase compared to the previous event.
The focus of the 37th International Dental Show lay on digital production and diagnosis methods, intelligent networking solutions for the practice and laboratories, smart services for dentists and dental technicians as well as the further improvement of patient care and thus oral health worldwide
[Source: Press release of 37th International Dental Show, Cologne]
PaX-i insight was the star. Along with its slogan "Depth added 2D", PaX-i insight surprised people by providing depth information. Insight simply means more! When a patient comes, doctors can obtain more information, which will result in better and clear diagnosis.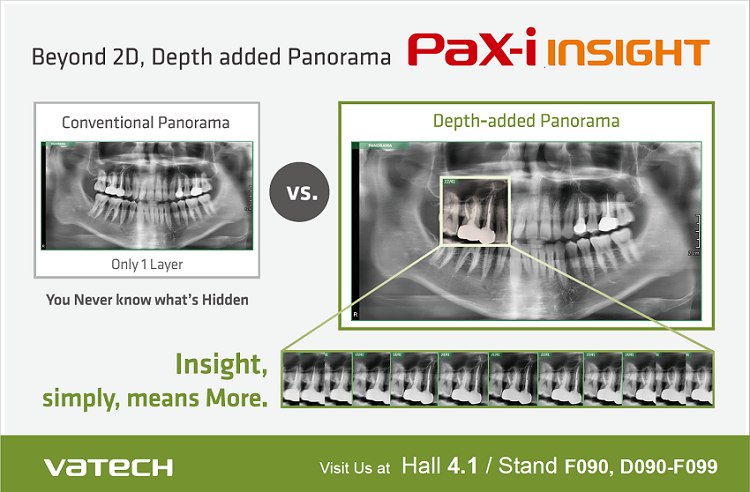 VATECH also showed Green 16 and EzRay Air(P/W).
Both is digital product designed for patient and efficient workflow.
Green 16 provides low radiation dosage and fast scan time for faster workflow and patient comforts. Despite of its low dosage, Green 16 provides quality image.
EzRay Air is the lightest intraoral X-ray based on the new technology of VATECH. Its weight can offer smoother workflow in clinic.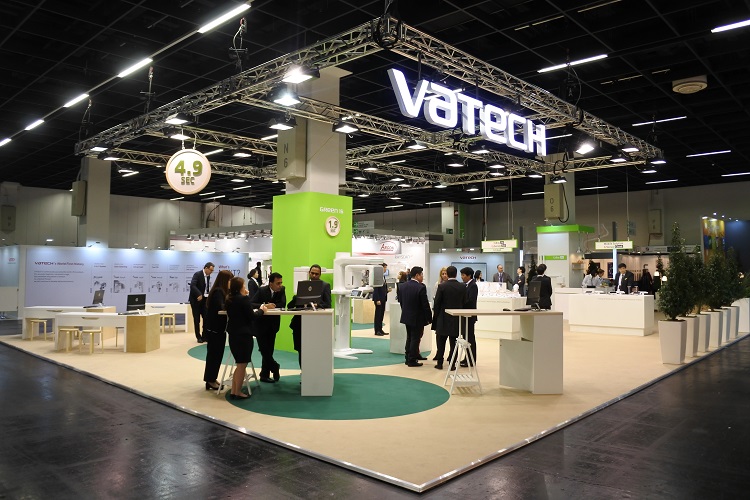 The main concept of VATECH was "Innovative Green" which is related to VATECH's philosophy. VATECH booths was designed to be open for everyone. With its greenness, the booth itself refreshed visitors.
Visitors enjoyed the freshness of VATECH's booth, while they were extremely interested in innovative products and technologies.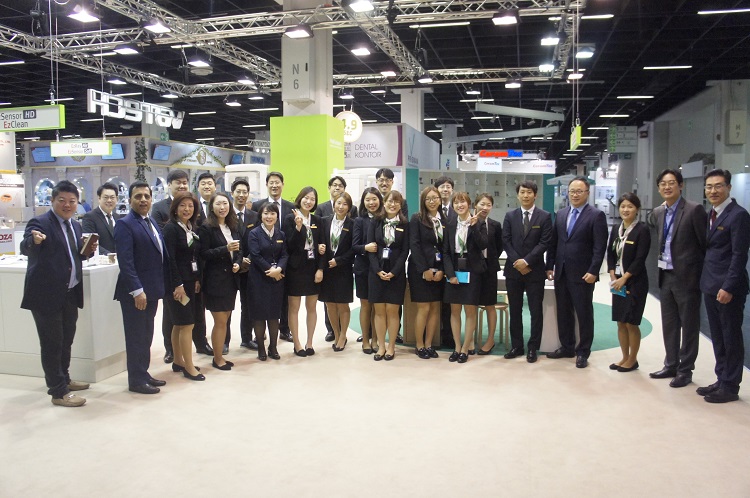 Every IDS, Scale of visitor and exhibitor is increasing. The next IDS will be held 12~16 on march, 2019. VATECH will participate IDS 2019 with innovative products and technology again.