Vatech Launches Dental Supplies Distribution Platform in India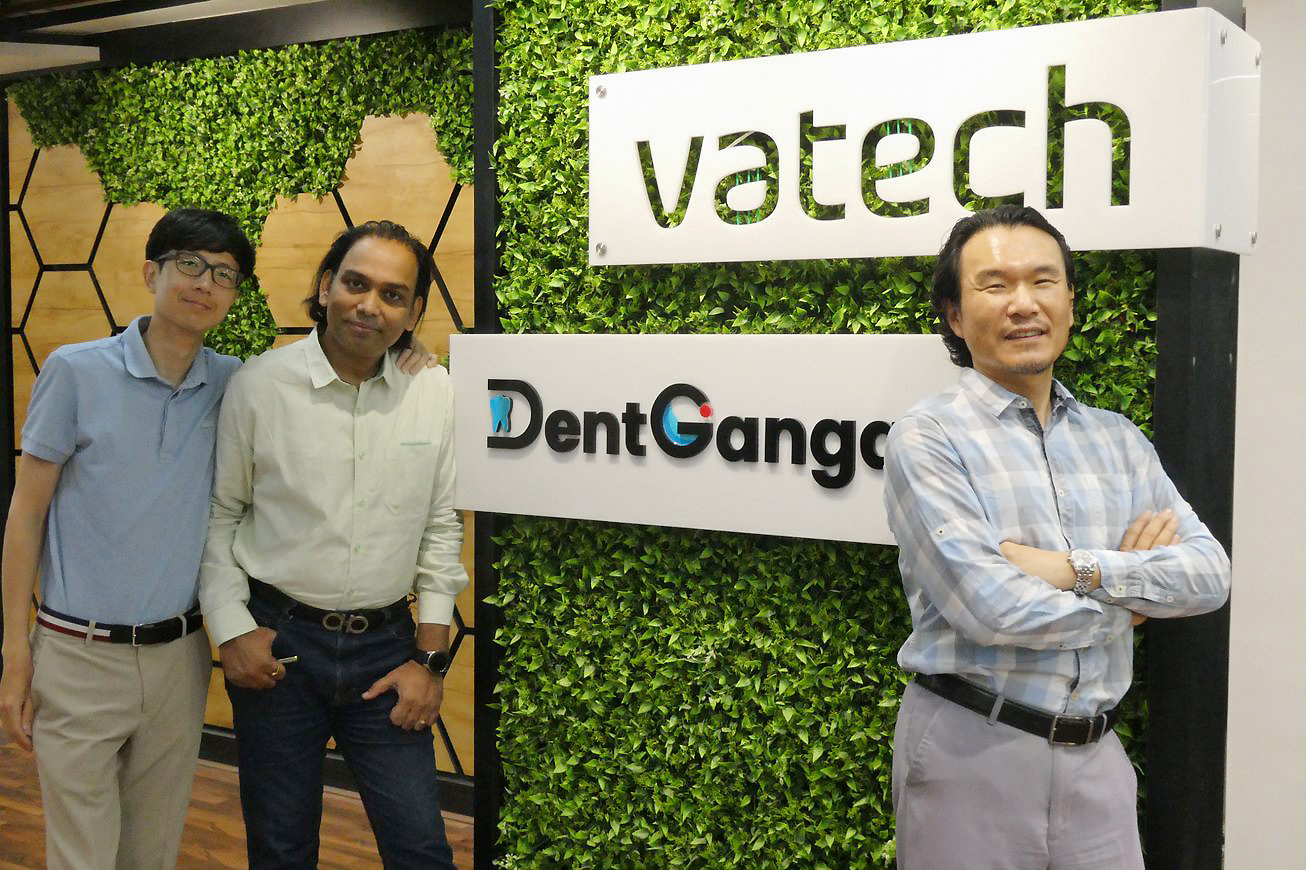 Vatech India aims to become the "Amazon" of dental
Built on a strong domestic supply chain that captures 70% of the market share
Vatech plans to strengthen its brand recognition and expand business in markets where it boasts number one market share
Vatech(043150, www.vatech.co.kr, CEO: Hyun Jung Hoon), a global dental imaging device manufacturer, reports that it launched an e-commerce platform for the sales and distribution of dental supplies in India. This move is part of Vatech's broader strategy to diversify its business interests in countries where it boasts the number one market share.
The dental e-commerce platform, "DentGanga", is launched and managed by Vatech India. This open platform is the first of its kind in a country where online distribution for dental supplies was not widely adopted. With an initial offering of more than 3,000 products, Vatech India plans to expand its product portfolio to more than 10,000 products by the end of the year.
Vatech predicts that the dental e-commerce platform will fuel Vatech India's growth, in addition to its existing intraoral sensor and 3D CT products. Set up with the intention of helping distribution partners facing difficulties amid the Covid-19 crisis, the platform was received with great enthusiasm, with more than 200 distributors participating.
With more than 450 distribution channels across India, Vatech has claimed the number one spot in India since 2016. With plans to set up distribution relays in key regions and PB products, Vatech aims to strengthen its presence both on- and off-line.
George Shin, director of Vatech India, says, "Vatech is the number one brand in India with a market share of 65-70%. Dentists choose Vatech products even though they are more expensive than European or American products.". He added, "In the long term, Vatech India hopes to become the Amazon of the Indian dental market. This business expansion will help solidify our position as the number one brand in Asia."