Vatech Receives Minister Award with Its CNT X-Ray Technology at the Korea Tech Show 2021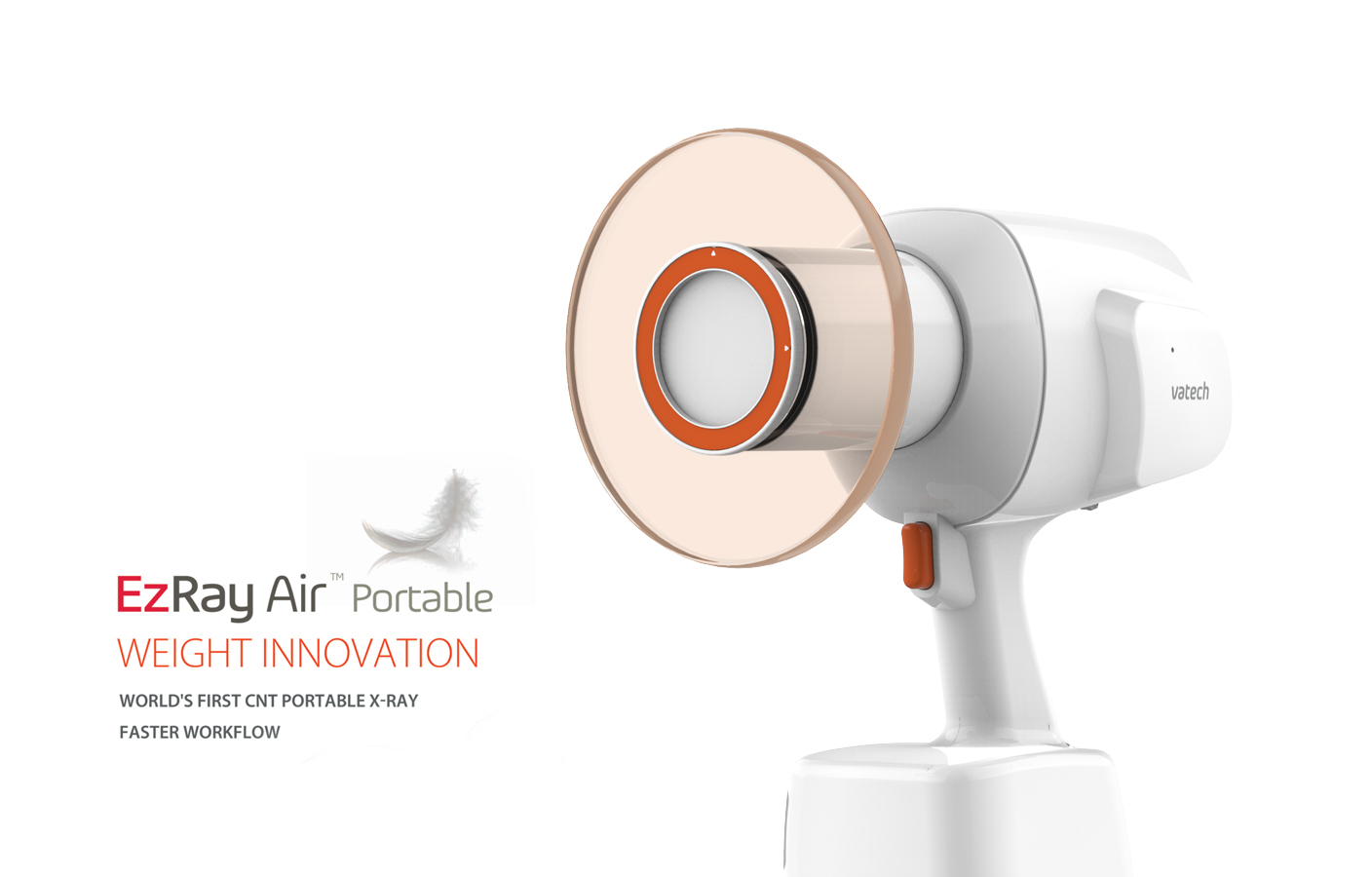 - Innovated x-ray generation technology from analog to digital, reducing risk of over-exposure
- With more than 25,000 units of dental x-ray devices sold globally, Vatech is accelerating digitalization
- Plans to expand into medical and industrial markets, starting with security scanners this April
Vatech(043150, www.vatech.co.kr), a global manufacturer of dental imaging equipment, reported that it received the minister award at the Korea Tech Show 2021. The Korea Tech Show, organized by the Korean Ministry of Trade, Industry and Energy, is the most prestigious honor that the government awards to companies and research facilities for developing breakthrough technologies. Vatech was chosen for its success in commercializing x-ray tubes based on carbon nanotube technology(CNT), a world-first achievement in the medical industry.
CNT x-ray tubes, which Vatech commercialized, are a key component of digital x-ray devices. Up to this point, all Korean x-ray device manufacturers imported analog thermoelectric tubes from overseas. These tubes generate x-rays by applying high voltage to metal filaments, heating them to more than 2,300 degrees Celsius. X-rays may be emitted during the time that it takes to heat the filaments to necessary temperatures, exposing clinicians and patients to unnecessary radiation. Although CNT technology has been heralded as a way to mitigate such risks, very few companies have commercialized it successfully due to its technical complexity.
After its world-first accomplishment commercializing CNT x-ray tubes, Vatech successfully managed to internalize the entire process from R&D to design and manufacturing. 'EzRay Air', Vatech's first product that uses CNT tubes, eliminates unnecessary radiation and improves resulting image quality by controlling emission with digital signals. Furthermore, CNT tubes are smaller and lighter than traditional counterparts, making the end product more desirable to users than competing products. With more than 25,000 units sold since its launch, EzRay Air is accelerating digitalization in the dental market.
Vatech plans to further expand the use of CNT x-ray technology to medical and industrial fields. Last April, Vatech was selected by the Korea Agency for Infrastructure Technology Advancement to develop an intelligent portable security inspection technology, propelling Vatech's expansion into the security scanner industry.