VATECH Mexico donated a Dental Panorama to a Hospital Juarez de Mexico
-
In 19 December 2013, VATECH Mexico donated PaX-iSC to a Hospital Juarez de Mexico.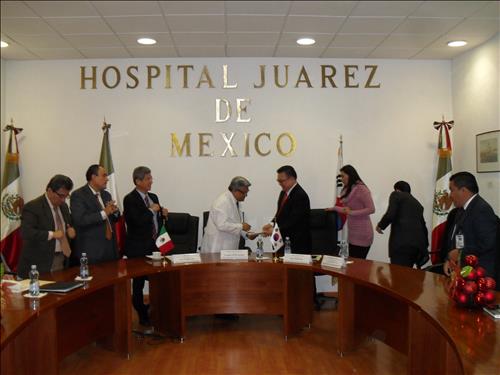 Hospital Juarez de Mexico is famous for reconstruction part in Oral-MaxilloFacial.
They said, they would provide better and more accurate services for patients by using VATECH Product.
This hospital is a public hospital and run by the Ministry of Health & Welfare.
It is said that more than 2,000 patients will take benefits from this product and service quality will be raised.
-