Greeting and Welcoming Guests from Germany! – Factory Tour
-
Greeting and Welcoming Guests from Germany! – Company Tour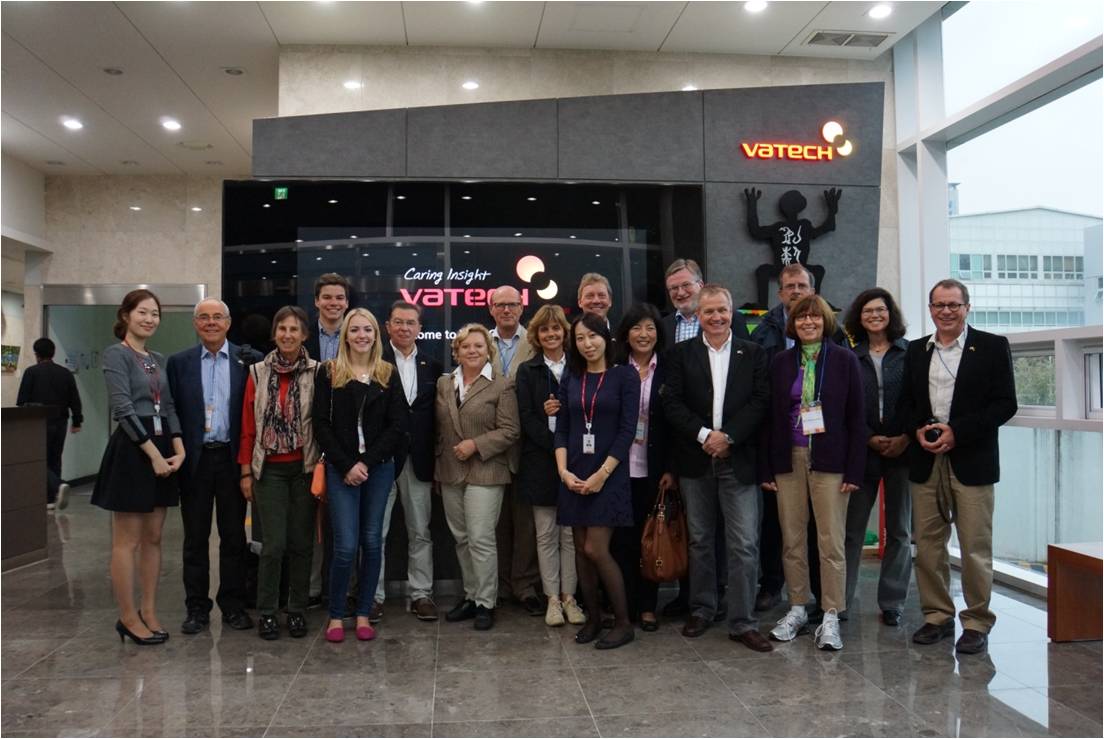 Sixteen-guests including Dentist, Professional and their family visited to Vatech and took part in Factory tour and Core technology introduction session.
Vatech Co., Ltd shares information about Vatech's core technology and brand-new products through various programs such as workshop, event, factory tour and so on.
Especially at this occasion, our guests are interested in two parts at most.
A dentist who uses PaX-Duo3D introduces its function and key feature in front of others. And also new consultation software 'EzCodi' was introduced and demonstrated.
After factory tour, they visited to the National Museum and experienced Korean culture.
Vatech schedules everthing in advance with our guests not only factory tour but also Korean cultural experience. Through those programs, Vatech wishes our guests have good impression on Korea.
This group was led by Su Young Lee-Jaenicke who is a Honorary ambassador at Korea Tourism Organization.
And they will be visiting to Korean companies such as Samsung electronics, Hyundai motors etc. and we expect them to have unforgettable memory in Korea.

-