Vatech announced EzRay Air has reached sales of 30,000 units worldwide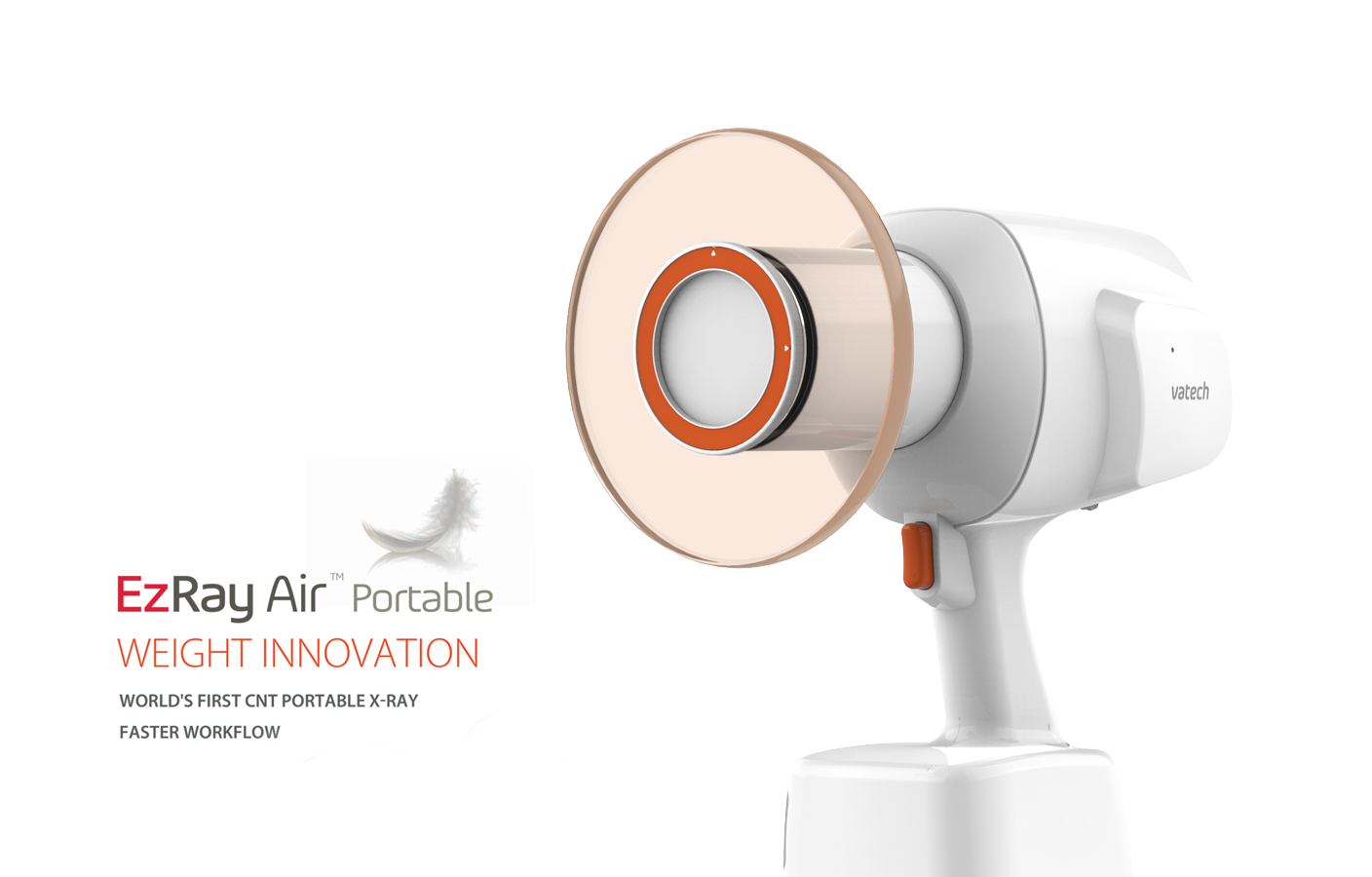 - Increased purchases due to excellent quality, applicability, and low-dose irradiation
- Expand business to medical and industrial markets based on stable CNT X-ray technology
Vatech, a global leader in dental imaging market, reported that EzRay, an intraoral scanner based on CNT(Carbon nanotube) digital X-ray, has reached sales of 30,000 units worldwide.
The EzRay Air series is a digital X-ray generator, that Vatech commercialized for the fir time in the dental industry with the CNT X-ray technology. It's used with intraoral sensors for oral imaging as a basic dental diagnosis tool. Unlike the existing analog method (thermionic-based X-ray), the technology can digitize X-rays (based on field-effect) and obtain faster and more precise diagnostic images. It received FDA and CE certification in 2017. EzRay Air was launched in 100 countries, including the US and Europe.
EzRay Air has become a hot seller, with cumulative sales exceeding 30,000 units. The volume of sales has increased evenly in advanced and emerging markets, including the US, Europe, Russia, and India. The analog X-ray generator market is rapidly shifting to digital. Customers in the US, who use thermionic-based X-ray equipment, tend to replace them with Vatech's equipment.
In particular, EzRay Air P has brought up a high customer satisfaction with the benefit of the lightest portable type along existing handheld products in the market in terms of quality and usability. According to the company, new product adoption and additional purchases are continuing as X-rays can be digitized and controlled immediately. The fact that patients and staff can avoid exposure to unnecessary radiation before filming is also why it is well-received.
Vatech is the only company in the dental industry with a very complex CNT X-ray commercialization technology. In addition, to aggressively seek a larger market share through existing products, the company aims to continuously develop new products suitable for the medical and industrial markets based on its second-to-none CNT X-ray technology.