The Next Green Innovation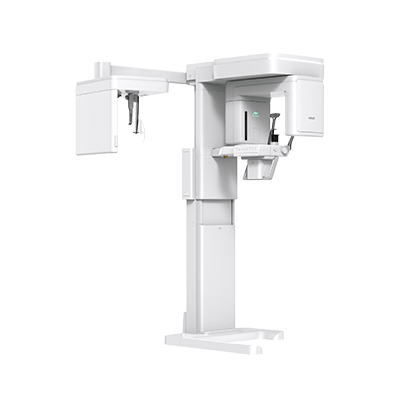 THE ADVANCED 4-IN-1 DIGITAL X-RAY IMAGING SYSTEM,
GREEN X

Green X is an advanced 4-in-1 digital x-ray imaging system that incorporates Pano, Ceph (optional), CBCT, and Model Scan.
It provides high-quality images with lower radiation by combining image processing.
This will improve your diagnostic accuracy and lead to increased treatment planning and patient satisfaction.
4¬IN¬1 DIGITAL X¬RAY IMAGING SYSTEM(¬PANO / CEPH / CBCT / MODEL SCAN)
MULTI FOV SELECTION
GREEN SCAN TIME
ENDO MODE WITH HIGH RESOLUTION
INSIGHT 2.0 FEATURE
3D SCANNING FOR MODEL
ENDO MODE WITH HIGH RESOLUTION
With its 4cm x 4cm volume mode and 50 micron voxel size, the Endo mode will optimize treatment
of highly-focused regions of interest. It is ideal for endodontic use because the dentist is able to
achieve an extraordinary image in a high-resolution voxel size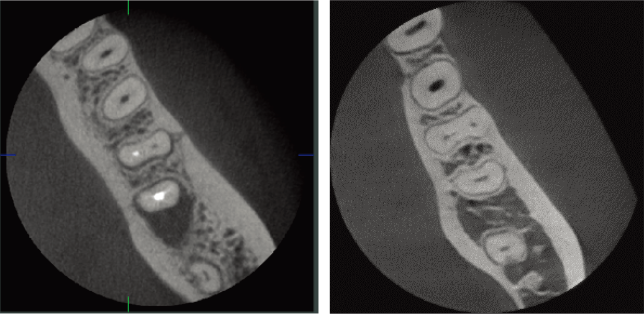 DENTAL MODE VS ENDO MODE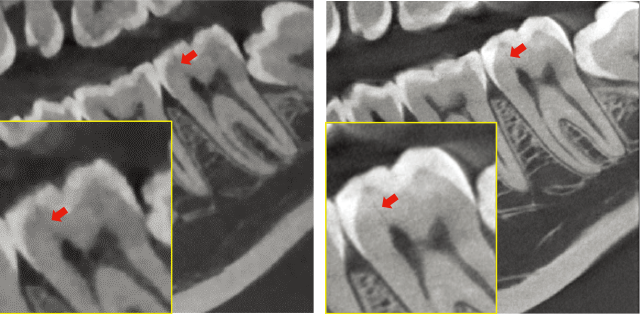 DENTAL MODE VS ENDO MODE
GREEN SCAN TIME
Due to its scan time, the Green X minimizes motion artifact and enables faster workflow. It produces superb diagnostic images, which will be a source of pride for any dental practice. Focusing on the highest quality of patient care, Vatech strives to improve the health and safety of your patients

THE ART-V
Metal artifact hinders visualization and naturally reduces
diagnostic confidence.
Clear images cause less stress and provide more confidence
which lead to accurate diagnosis for implant planning.
*ART-V is the new name of Vatech's MAR function.
(Artifact Reduction Technology of Vatech)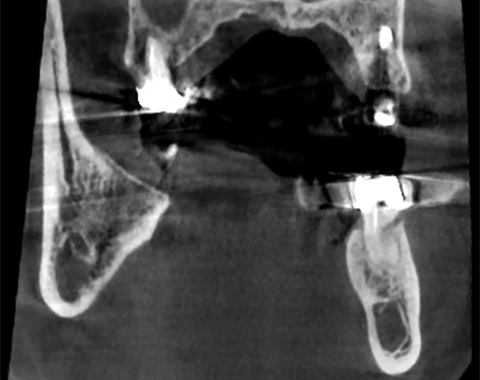 ART-V Off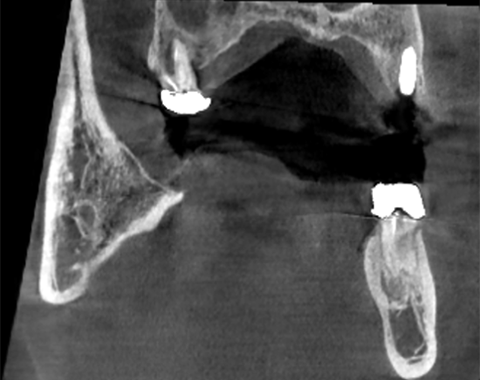 ART-V On
MULTI FOV SELECTION
Green X offers a range of selectable fields of view. The Multi FOV option allows users to select the optimum FOV mode while minimizing exposure to areas that are not in the region of interest. The selection includes the following FOV sizes for diagnostic needs: 16x9, 12x9, 8x8, 8x5, 5x5 and 4x4. These options cover the full arch region, sinus and left/right TMJ, and suits most oral surgery cases and multiple implant surgeries.
FOV
ROI
ROI Explanation
16x9

Sinus & TMJ

Optimal size for sinus & TMJ diagnosis

12x9

Full Arch

Optimal size to cover the entire arch

8x9

Arch

Basic FOV size & select a left or right or center arch

5x5

Endo & Single implant

Optimal size to cover 3~4 teeth through capturing ROI
PROFESSIONAL DIAGNOSTIC VALUE WITH PANORAMIC IMAGES
Green X provides the most precise and high quality panoramic image. Clear and sharp panoramic image brings you better diagnostics. Enhanced details especially in the anterior and dental roots can be viewed. These consistently high-quality images will become the new standard of panoramic imaging.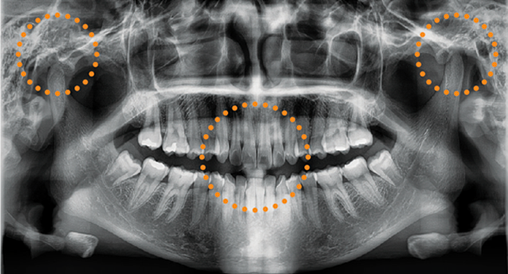 MAGIC PAN
MAGIC PAN creates a more superb panorama image. It is acquired through the elimination of distorted and blurred images caused by improper patient positioning (Optional).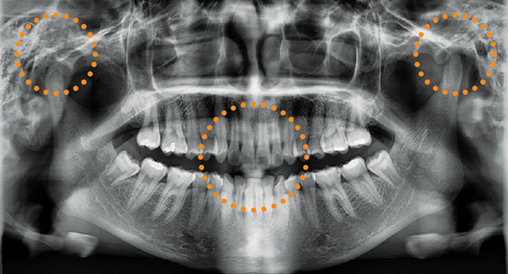 NORMAL PAN
Focused image is reorganized throughout the whole dental arch and the image quality can be increased. The image becomes clearer especially in the incisor and canine region, TMJ areas and root canal.
PROFESSIONAL DIAGNOSTIC VALUE WITH CEPHALOMETRIC IMAGES
Green X provides optimal images with an exclusively designed sensor for cephalometric diagnosis.
Scan type Cephalometric
Scan type cephalometric offers two image sizes, LAT and FULL LAT, you can choose one of them based on the purposes of your diagnostic needs.
LATERAL / FULL LATERAL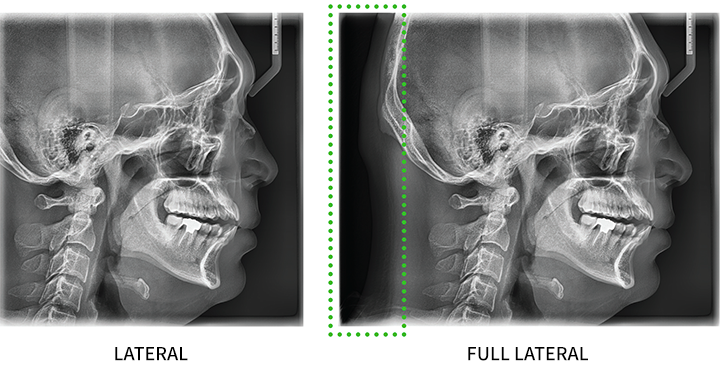 Provide specialized high quality images to suit Full lateral gives 30% larger images and the occipital orthodontics and maxillofacial surgeries' area of the patient for comprehensive diagnosis. (optional)